TTD provides free darshan for devotees who are having specific medical issues under the privileged darshan category. TTD has started this darshan for the benefit of pilgrims who can't wait in the Queue lines for a longer time.
Pilgrims who are having below medical issues are eligible for this darshan.
Kidney Transplantation

Open Heart Surgery

Dialysis

Liver Transplantation

Brain Surgery

Cancer

Spine Surgery (Unable to Walk)
LATEST UPDATE
TTD has stopped Issuing Tickets at Tirumala now.
Tickets has to be booked in advance from the TTD website when the quota is released for specific month.
Reporting Time & Place for Medical Issue Darshan
Reporting Time –  01:00 PM
Darshan Time – 03.00 PM
Reporting Place – Senior Citizen Complex (Near to Supatham Entrance)
Guidelines for Medical Issue Darshan:
Pilgrims who are having any of the medical issues mentioned above are only eligible to apply.
While applying for darshan you should upload the Medical Certificate issued by the concerned Surgeon/Specialist.
Only a spouse is allowed as an attendant.
Uploaded certificate(s) will be validated scrupulously while reporting to darshan.
Once this privilege darshan is availed, you can get the next darshan only after 90 days.

If any deviations are identified, pilgrims will not be allowed for darshan under any circumstances.
TTD management is authorized to cancel the booking tickets if found any discrepancy.
Tickets for this darshan are currently issued Online mode in advance booking mode. Devotees can book only when the quota is released for specific month.
Click the link for booking ticket online : Click Here
Tickets are issued free of cost.
Daily 1000 tickets are issued.
Tickets are not issued daily, quota will be released for one month.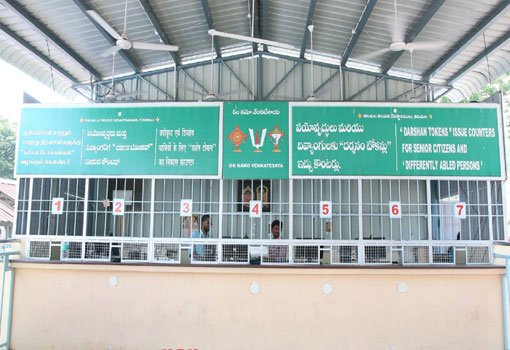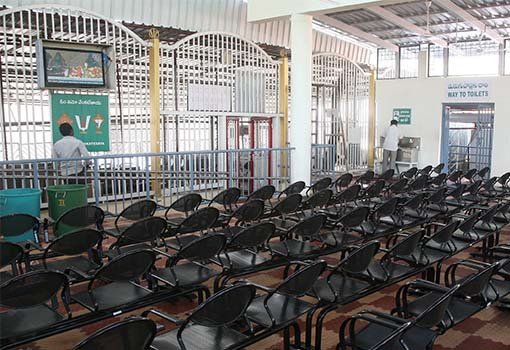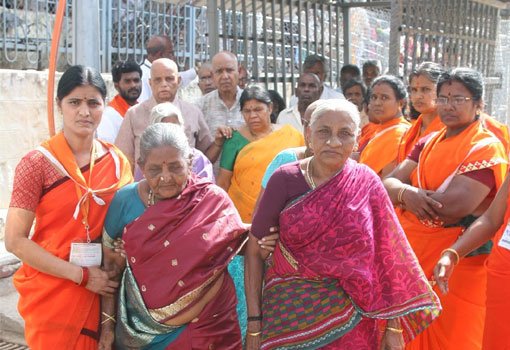 TRANSLATE TO YOUR LANGUAGE
Types of Privilege Darshans
Types of Special Darshans