Seegrah darshan is the darshan where devotees have the darshan of Venkateswara Swami by paying a fee. It is also called Special Darshan or 300rs Darshan as the darshan time taken is very less than compared to free Darshan.
It aims at providing advance booking of darshan in the allotted time slot enabling hassle-free darshan within a couple of hours. Darshan tickets can be booked from TTD's official website, Android, and IOS App.
Currently, Special Darshan tickets can be booked only Online from the Tirumala Tirupati Devasthanams (TTD) website. TTD is the organization who are managing the Tirumala Temple.
Cost of the Special Darshan Ticket: Rs.300
12 years and above ticket is required.
12 years below ticket is not required. Entry is free for them.
LATEST UPDATE
Tickets have to be booked in advance from the TTD website when the quota is released for a specific month.
Tickets are NOT ISSUED IN OFFLINE.
Reporting Time & Place for Special Darshan
Reporting Time –  As per the time mentioned in the ticket
Reporting Place – SED Complex, Vaikuntam-1
TTD Website and booking app links
Special darshan tickets can be booked in advance only, same day darshan tickets can't be booked.
Advance booking will be open 1 month (40 days) in advance. 
Eg: If you want to book July month tickets, tickets will be open in May month last week (Between 24 – 26th).
25,000 tickets will be available each day with different time slots.
No additional quota will be available once the specific month quota is over.
Pilgrims have to report at ATC Parking Area as per the time slot provided to them in the darshan ticket.
Pilgrims have to show Original Valid ID proofs (Aadhaar, Voter Id, Driving License) at the time of entrance.
ID proof has to be shown for the kids below 12 years to gain entrance free of cost.
Pilgrims coming for Special darshan have to wear traditional dresses only. Below are the guidelines:
Male : Dhothi, Shirt / Kurtha, Pyjama
Female: Saree, Half Saree, Chudidhar with Pyjama
Pilgrims are not allowed to wear any kind of footwear (Chappals, Shoes, etc).
All kinds of electronic gadgets (Mobiles, digital watches, laptops, etc) are not allowed.
For each ticket, one Laddoo (small) is given as Prasadam.
If additional Ladoos are required, you can purchase them at the check-in counters as the quantity you wish at an additional cost of Rs.50 each.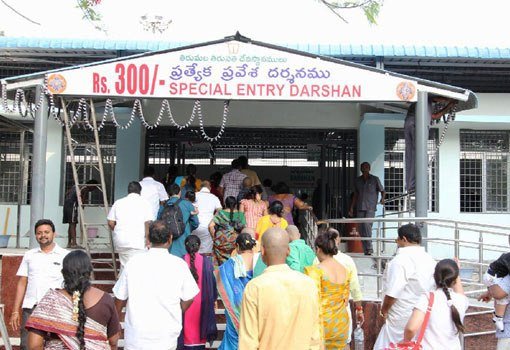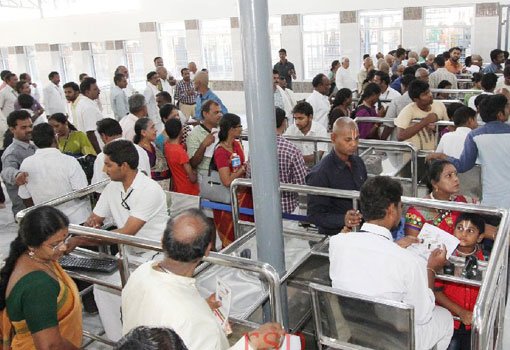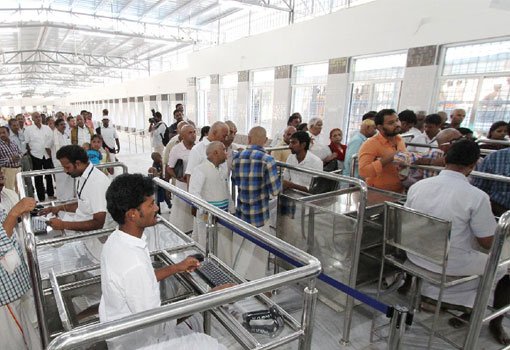 TRANSLATE TO YOUR LANGUAGE
Types of Privilege Darshans
Types of Special Darshans