The traditional methods are adopted to prepare the vibhotthi in "Pancha Bhutatmaka Homa gundas" by incinerating the cow dung, "Durva" (grass variety offered to Ganesh), camphor, and cow ghee. The vibhotthi applied over the forehead is auspicious and good for health.
The products are currently sold at Tirumala, TTD local temples located in and around Tirupati, and TTD stalls across India.
These products can also be purchased from the TTD Official Booking website.
To know how to buy TTD Panchagavya Products -> Click Here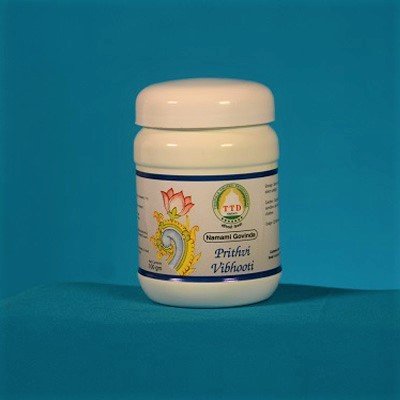 Prithvi Vibhotthi
Quantity: 10 gms
Price: Rs.25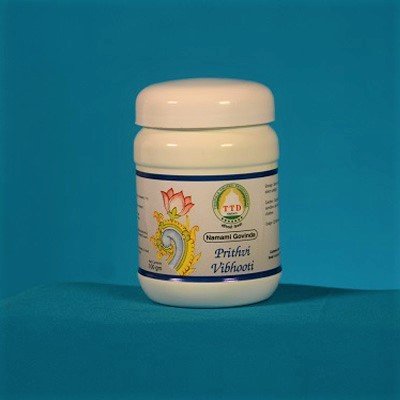 Prithvi Vibhotthi
Quantity: 30 gms
Price: Rs.35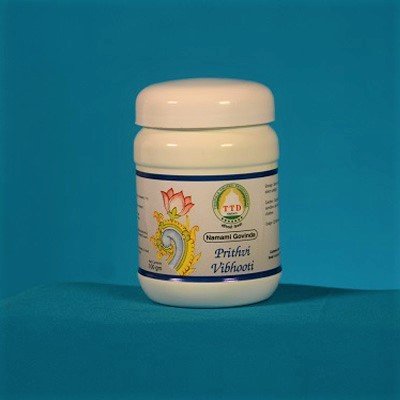 Prithvi Vibhotthi
Quantity: 50 gms
Price: Rs.50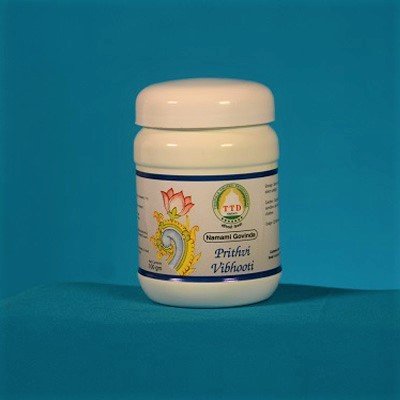 Prithvi Vibhotthi
Quantity: 100 gms
Price: Rs.80
TRANSLATE TO YOUR LANGUAGE